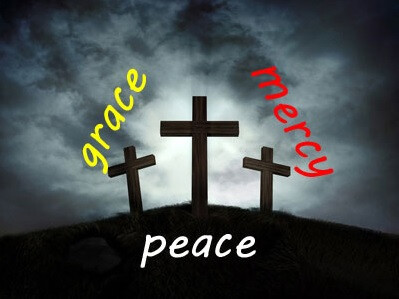 Dear Brothers and Sisters in Christ,
Grace, mercy and peace to you during this Easter season from our Risen Lord and Savior Jesus Christ!
As I'm writing you this month, I'd like you to contemplate the nature of rhetorical greetings. I'm sure we've all heard or even used the phrase "How are you doing?" or "How's it going?" as a greeting. It's a peculiarity of our culture that we use these "rhetorical questions" as greetings. We know these are "rhetorical" questions because we don't really expect an answer other than the standard "I'm fine, how are you?" response.
In fact, it is sometimes even considered a breach of etiquette to answer with a genuine or lengthy response, especially by responding with a serious listing of problems or concerns. We make the distinction when, on occasion, we really want to engage someone at a personal level and know how they are doing by saying, "How are you doing, really?" This seemingly "gives permission" for a genuine response.
That said, there is a time and place for everything, and these rhetorical greetings have their use and are not inherently bad. However, as Christians and fellow members of the body of Christ, I hope that we will minimize their use as we fellowship with one another.
I believe that God calls on us to earnestly engage with one another as brothers and sisters (Hebrews 13:1), showing our love (and His love) for one another (John 13:35 and 1 John 4:7) and caring for and supporting one another (Galatians 6:10 and 1 Peter 4:10). It comes down to this – do not take anything for granted, but make every effort to truly know, be at peace with and minister to one another (Romans 14:19 and Ephesians 4:3).
With regard to rhetorical greetings and taking things for granted, please take another look at the first line of this article and know that I did not write that as a rhetorical greeting, but that I meant it to be rich in meaning. The writers of the epistles often opened their letters with similar words (2 John 1:3) and I am convinced that these words were not intended to be bypassed or set aside as rhetorical.
What does it mean that we have grace, mercy and peace from God?
• Grace may be defined as receiving something that we do not deserve,such as salvation (Ephesians 2:8 and Titus 2:11).
• Mercy may be defined as not being subject to the consequences of our actions, such as punishment for our sins (Romans 8:1 and Titus 3:5-6).
• Peace may be understood to be peace with God, which is ours because of His grace and mercy (John 14:27 and Romans 5:1).
Let none of us ever take for granted these gifts from God and let us all be reminded of the deep meaning of these words whenever we hear or read them!
Finally, drawing again from the first line of this article, let us be reminded that we are still in the Easter season. It is not "over" just because Easter Day is past. In fact, we remember and celebrate Easter every week when we worship (even during Lent) by meeting on Sunday (Resurrection Day) rather than on the Sabbath.
He is Risen!
Mike Kunschke, Elder